Welcome
To the Margaret River Hotel
YOUR 'HOME AWAY FROM HOME' IS RECEIVING SOME TLC
Bernard McKeown was a pioneer and a visionary. He saw the potential of Margaret River well-before its tourism industry began, purchasing land in the 1930s and building our town's treasured hotel. When the doors opened in April 1936, Bernard's goal was to create 'a home away from home' for locals and travellers alike, and it's fair to say he did just that.
Eighty-five years later, after numerous additions and different owners, we were privileged to be able to acquire this treasure. Our vision is of a refreshed, modernised and expanded Margaret River Hotel, which celebrates the property's history, architecture, and the vital role it plays in the Margaret River community.
Following a year of diligent research, technical advice, and architecture iterations by spaceagency, in consultation with the Augusta-Margaret River Shire's design review process and the Heritage Council WA, we are pleased to share our proposal for The Margaret River Hotel.
THE HEYTESBURY GROUP

REVITALISING MARGARET RIVER'S OLDEST SURVIVING HOTEL
Our proposal reinvigorates this iconic landmark, celebrating The Hotel's rich history, and Margaret River's unique culture, through a modern hospitality venue and experience for travellers and the local community alike. The original façade of the Hotel will be faithfully restored to its original design, and the ground floor layout from 1936 reinstated, including the removal of obtrusive 1980s additions to the front of the building. New landscaped garden and courtyard areas give due prominence to the architecture, as a distinct and meaningful contribution to the heart of town. A sensitive, small-scale addition will support our region's growing tourism industry and facilitate The Hotel's accessibility for all needs, while keeping its heritage intact. Materiality, landscape species and character have been carefully considered, to ensure the proposal is aligned with Bussell Highway's recent streetscape upgrades, and further enhance this important stretch of Margaret River's 'main street'.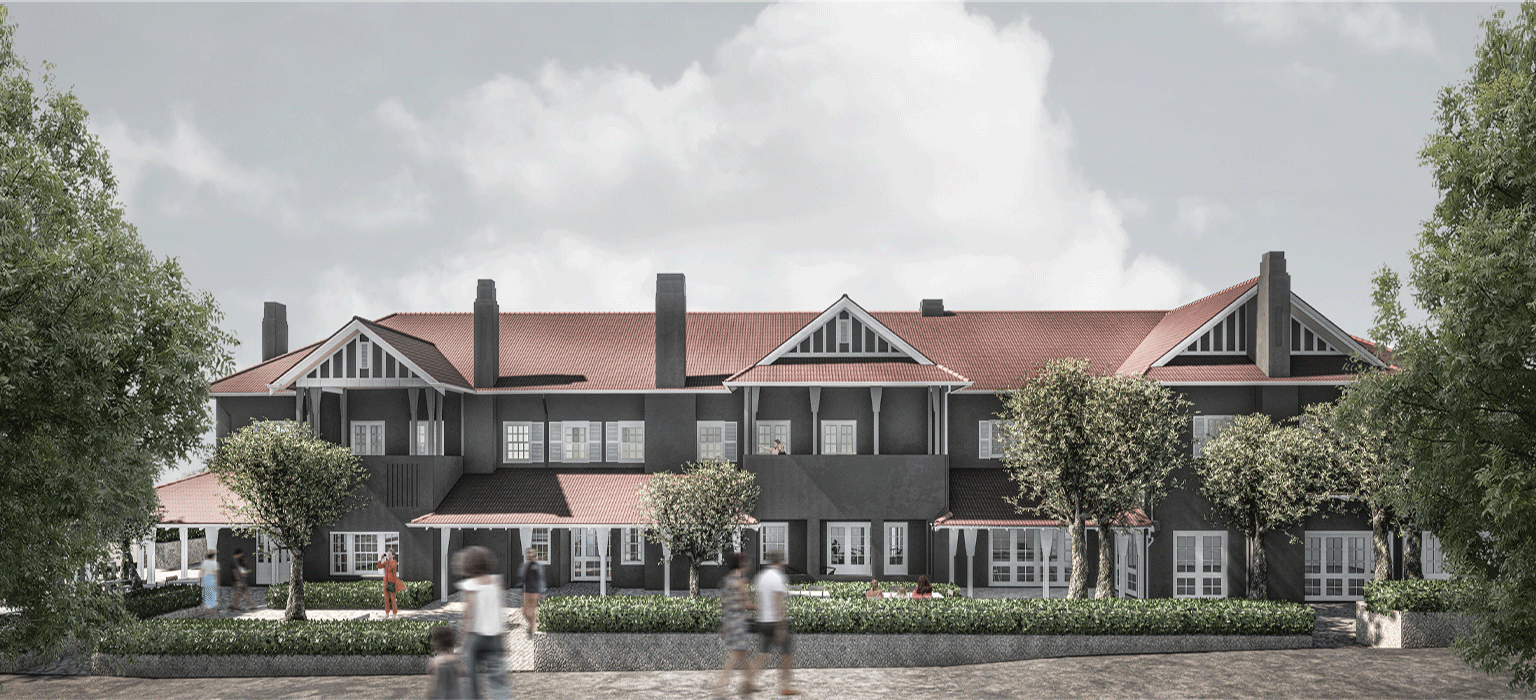 AN INTRICATE RESTORATION OF THE ORIGINAL DESIGN
The Margaret River Hotel is entered on the State Register of Heritage Places and Classified by the National Trust, where it is also listed for Exceptional Significance and on the Art Deco Significant Building Survey, reflecting its unique and important history and form. We want to celebrate this heritage, and have appointed spaceagency, headed by Michael Patroni, as our architectural partners in this project. spaceagency have won numerous heritage architecture awards, as well as being behind successful boutique hotel developments at The Premier Mill Hotel (Katanning), The Farmer's Home Hotel (Northam), The Alex Hotel (Northbridge), and more. A Heritage Impact Statement by heritage specialist, Mr Alen Kelsall, has confirmed the proposal is befitting the site.
Ground floor reconfigurations to the kitchen, service facilities, bar, reception area and dining room will follow best practice conservation principles to transform The Hotel into an exciting and unique, publicly accessible destination. This floor is focused on providing alfresco hospitality, an event space and general gathering places. The Hotel's weathered roof tiles have already been replaced like-for-like with no expense spared, and upgrades to bathrooms and rooms will offer a modern touch for Hotel guests. All internal/external doors to hotel rooms will be upgraded to meet fire and acoustic requirements. No significant demolition is proposed and material selection is focused on a locally-referenced palette of high-quality, tasteful and sustainable choices.
THE MARGARET RIVER HOTEL'S IMPORTANT HERITAGE

The Hotel is a two-storey rendered brick and tile building that exhibits elements of the Inter-War Old English architectural style, together with evidence of the influence of the Inter-War Art Deco and arts and Crafts styles in its architectural composition and detailing. It was constructed in 1936, with substantial extensions built in 1985. The Margaret River Hotel is a rare and very fine example of the Inter-War Old English architectural style, and a fine example of the work of architect F.G.B Hawkins and builder C.W. Arnott (Source: Margaret River Hotel Heritage Assessment Report, Heritage Council WA, 2008).
A REFRESHED STREETSCAPE FOR THE COMMUNITY
Landscaping will play a significant role in celebrating the heritage value of the building. It aims to provide visual interest, amenity and shade, both within and outside of the site boundary, through extensive planting along Bussell Highway and Willmott Avenue. This aims to strengthen the streetscape character and experience within the Margaret River town centre. Tree planting has been carefully considered, with a layered palette of textural foliage and flowering shrubs/groundcovers that offer seasonality and informality to the garden spaces. Access to the site has been consolidated from four existing crossovers, to one, improving safety and aesthetics on both streets. 31 car bays are provided on site, with three new parking bays and a loading bay along Willmott Avenue, plus another three short-term bays on Bussell Highway are available for patrons. Sustainable transport is encouraged, with 24 secure bicycle bays for guests, patrons and staff.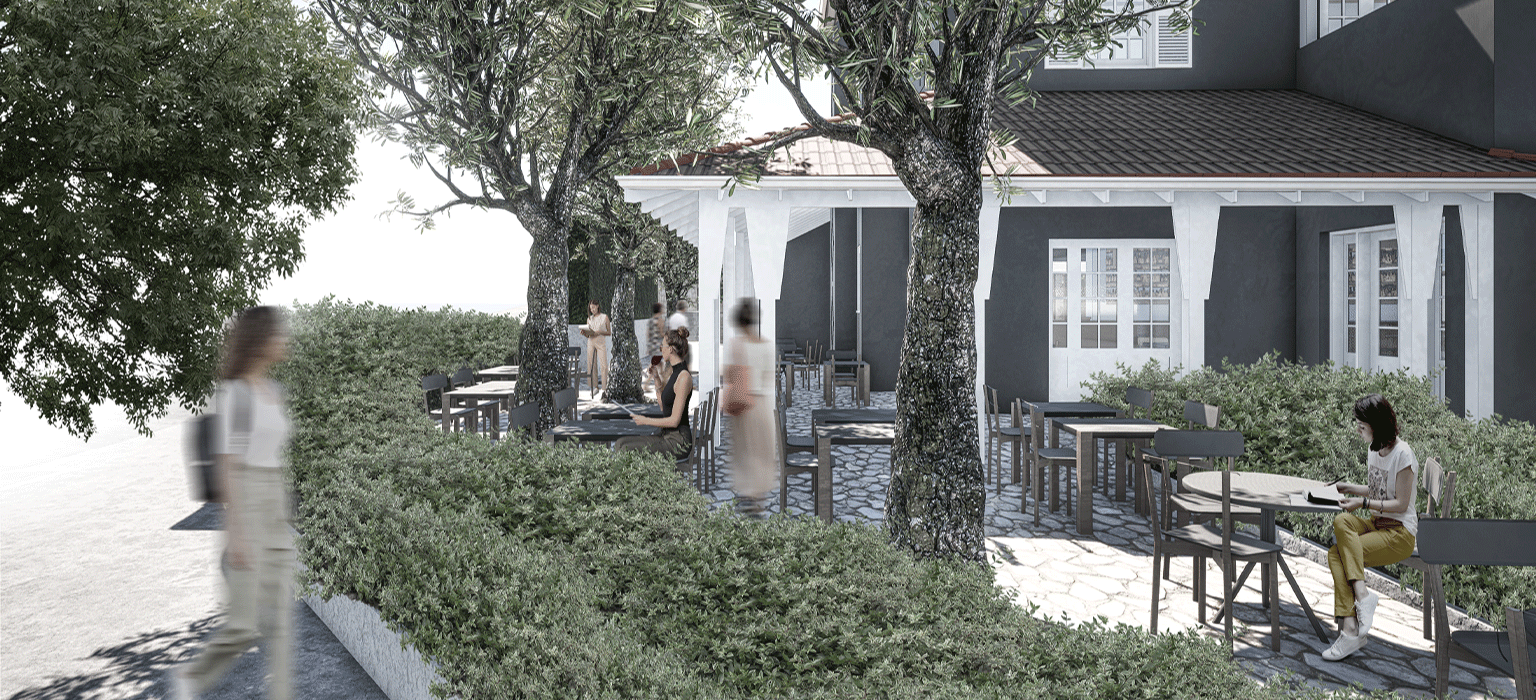 THE CORNER BAR
Bernard McKeown and his family welcomed patrons for decades to The Hotel's Saloon Bar, and this was continued by subsequent owners under the new name, the Corner Bar. Our revitalisation of The Hotel will see the Bar refreshed, expanded, and modernised, and patrons will still be able to enjoy local beer and wine on tap, accompanied by food suitable for all times of the day. Consistent with Margaret River's position as one of the world's great wine regions, The Hotel will feature a special wine cellar, showcasing a cross-section of the region's world-famous wines. Adding to the amenity of the front bar and alfresco area will be a new rear garden bar, allowing relaxed outdoor hospitality in a wider range of weather conditions.
A SENSITIVE, SMALL-SCALE ADDITION FOR OUR GROWING REGION
Construction of a new two storey wing will attach to the east of the existing hotel and provide an additional 17 rooms, bringing the total number of rooms to 30. The extension delivers an architectural response which juxtaposes to The Hotel and is of a suitable scale, complementing its character, size and form. It is consistent with the existing Hotel height and is not seen from Bussell Highway. Designed to be distinctly 'of our times', the material reflects a local palette, utilising naturally weathered (recycled) jarrah and rammed earth. Solar panels are located on the roof of this new wing, unseen from the street, and it has been investigated that 100% of the building's energy could come from Green Power. A new lift in the centre of The Hotel provides efficient and local access throughout the two levels of the heritage building. This addition assists The Hotel design and construction to be inclusive to a wide and diverse range of people with different needs, while the heritage of the original doorways, ground floor spaces and staircases is maintained.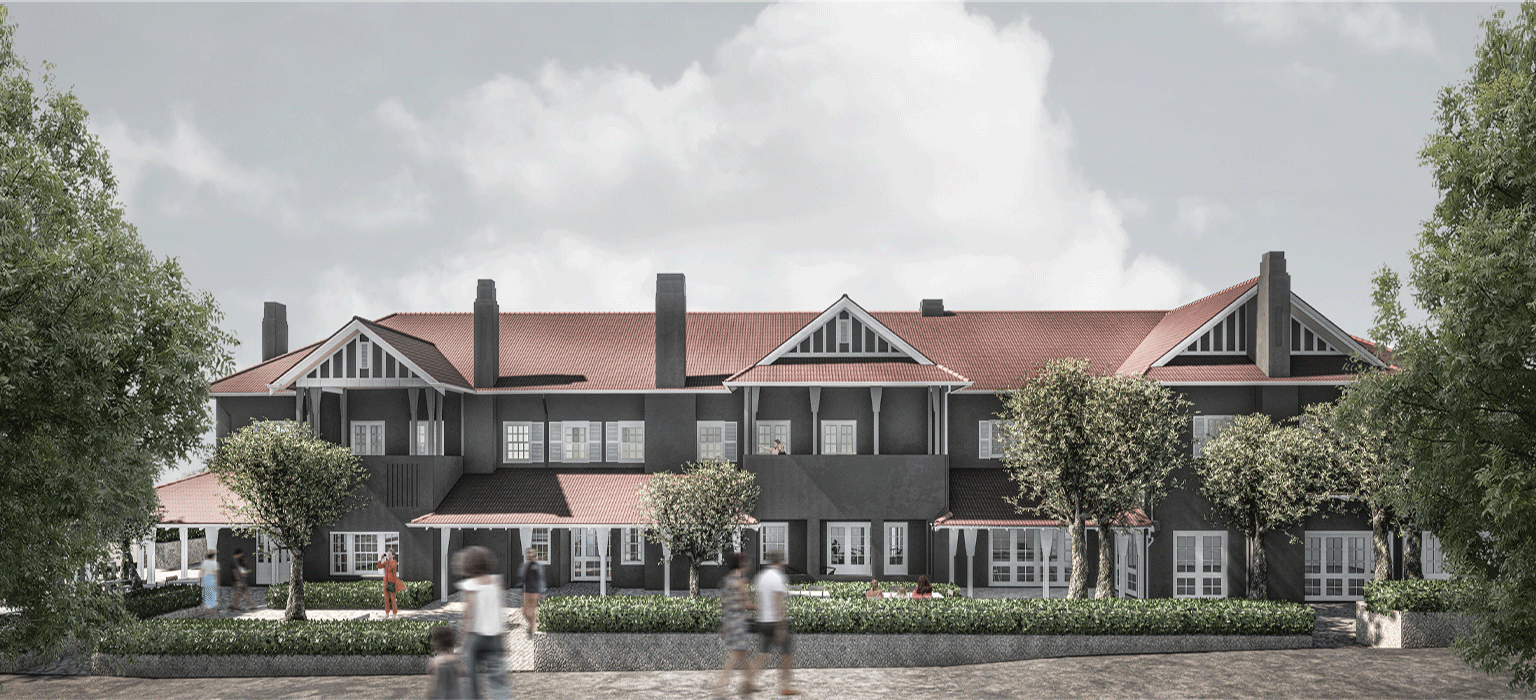 SUPPORTING THE MARGARET RIVER REGION'S DEVELOPMENT
Once revitalised, The Margaret River Hotel will provide tourists and the local community a new reinvigorated, and iconic hotel and hospitality destination in the heart of town. The cultural and economic development of the Margaret River town goes hand-in-hand with the Heytesbury group's aspirations for the greater Margaret River region, and aims to complement, not compete with the great businesses already in town. Over $10 million will be invested to realise our vision for The Hotel and optimise this cherished community asset as a landmark identity of the town's centre. It will be an active space both within the day and night, consistent with the broader main street precinct, while contributing to the tourism and community development of the Margaret River area, and providing employment opportunities for local residents.